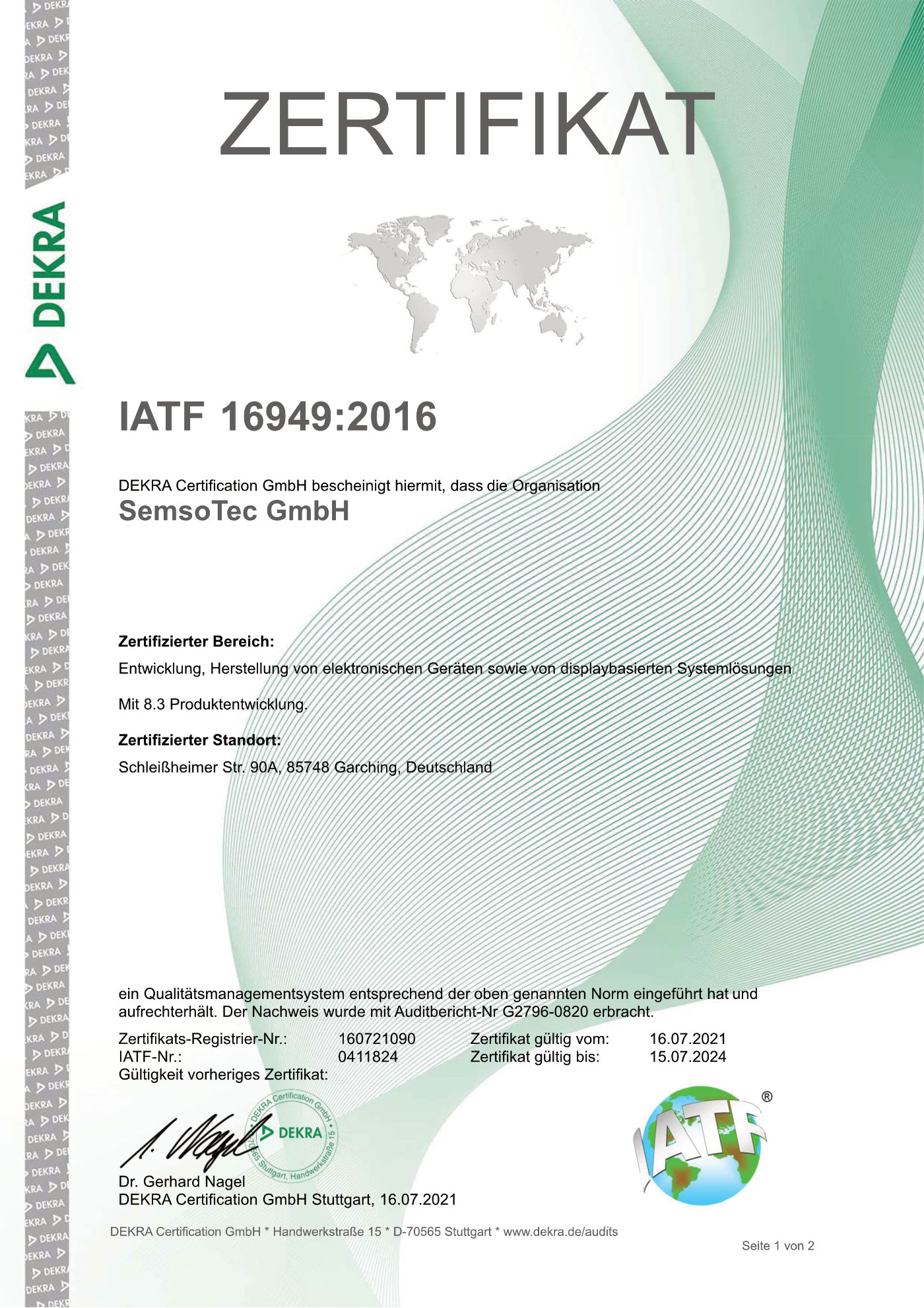 With the successful certification, SemsoTec thus proves the that it meets the demanding requirements for product and process quality as well as its quality management system.
The automotive sector is an important market for SemsoTec Group. So there was no question about whether SemsoTec would undertake the complex and time-consuming certification process: an investment of internal company resources for the future, because securing the certificate will have a positive long-term impact on the company's growth.
IATF 16949 is based entirely on DIN EN ISO 9001:2015 and strengthens the process-oriented approach to quality management. The SemsoTec Group thus fulfills the requirements for risk assessment and the resulting risk management. The group of companies with its three locations in Garching, Cham and Brno constantly keeps an eye out for opportunities for continuous improvement in the processes and future assessment of the value of the company's internal knowledge will be even higher.
With the successful certification, SemsoTec has once again positioned itself as a competent and reliable partner to the automotive industry. And because of this, the company is now also attracting interest from customers in other markets.
These customers benefit from the SemsoTec's efforts to continuously develop and optimize its processes, as well the company's many years of experience in the manufacture of smart optical control units.
Jochen Semmelbauer, Managing Director, and Frank Neb, Head of Corporate Quality at SemsoTec, are delighted with the successful completion of the certification process:
---
"With the new certificate, we assure our customers of high process quality and stability."