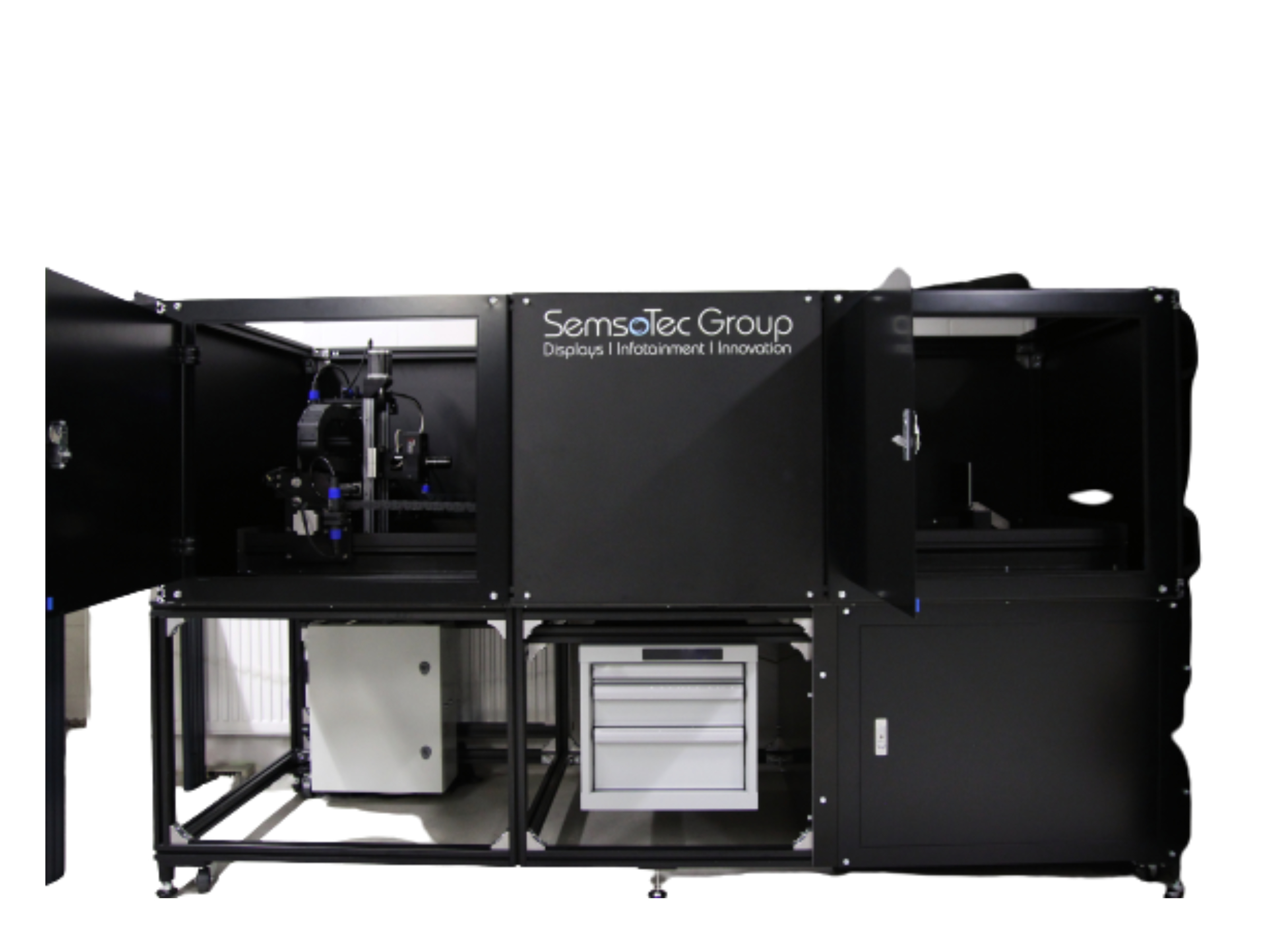 Due to its high degree of automation, the system is easy to operate. The result is presented as a clearly structured measurement report including customer-specific evaluation of the individual measurement data such as luminance and chromaticity, gamma, dimming, ISO contrast, black mura, contrast, homogeneity as well as color and luminance drift over time.
The system consists of a light-tight chamber with a motorized positionable camera (2448 x 2050 pixels), in three axes relative to the display, a video source for controlling displays up to a size of 450 mm x 250 mm, a customizable GUI and a 5 mpx video photometer calibrated to the CIE color sensitivity functions of the 2" standard observer (CIE 1931).
Depending on customer requirements, alternative cameras can also be used.
Optionally, the system can be implemented with a customer's own camera, which SemsoTec integrates into the system.