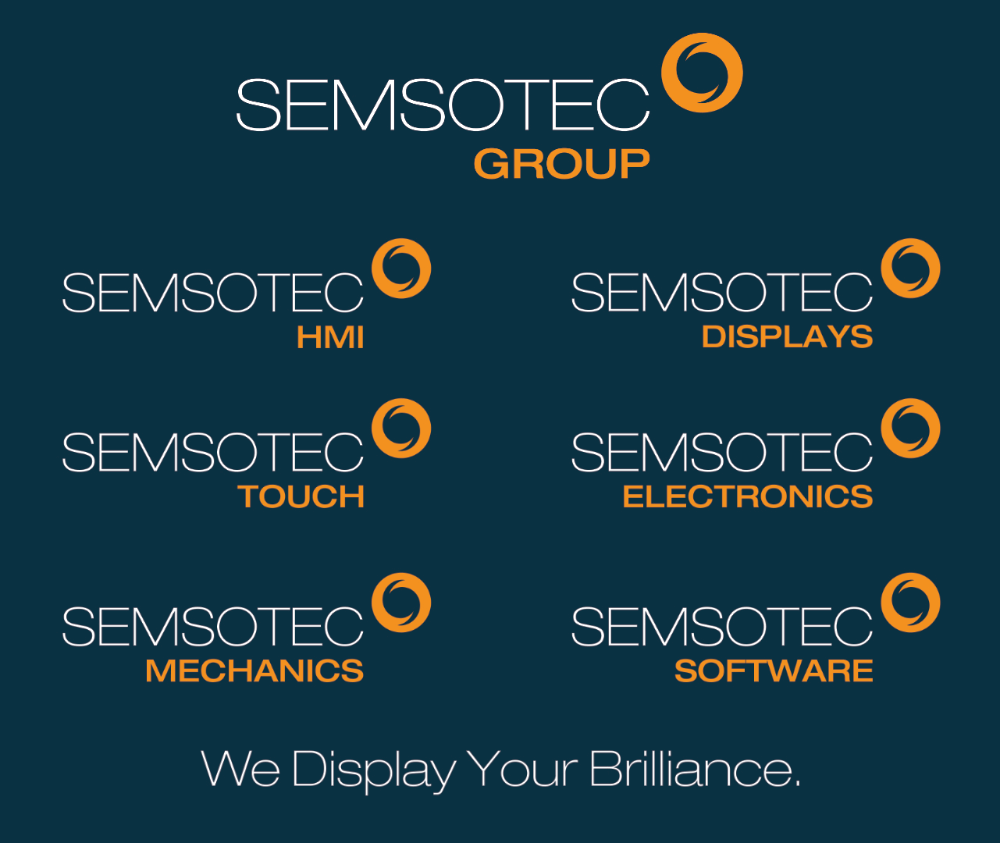 The SemsoTec Group is about to make a visible change: From now on the group of companies presenting itself in a new corporate design and a new website.
This strengthens the cohesion of the individual companies in the SemsoTec group and creates a uniform appearance to the public.
The "Dynamic Button" and the claim "We Display Your Brilliance" are placed centrally, highlighting SemsoTec's focus on the customer and the "brilliance" of their application.
SemsoTec Group's presence online now also has a sparklingly new look. Concentrated information, modern and user-friendly structures: This is the way the latest website for experts in display-based system solutions presents itself. As well the modern, clear graphical design, the relaunch was focused on user-friendliness as a priority. The new website offers comprehensive and easily accessible information for customers, partners, journalists and potential new employees.
The new, uniform appearance emphasizes SemsoTec Group's ongoing expansion. In addition to Garching near Munich and Brno/Czech Republic, from the end of 2021 on, a 3rd production site in Cham will manufacture innovative, customer-specific smart optical control units.
SemsoTec Holding stands for the complete value chain of displays and control units - from prototype development to production. The high-quality displays with embedded software and hardware solutions are ideal for applications in the automotive, medical, aerospace, marine, eMobility and smart home sectors.
SemsoTec offers attractive designs in combination with state-of-the-art technologies such as touch or gesture control, handwriting recognition and state-of-the-art manufacturing processes. This allows SemsoTec displays to be used efficiently even in demanding challenges such as display readability in strong sunlight, durability, demanding hygienic conditions or extended temperature range.